Ulaanbaatar /MONTSAME/ When the 2018 FIFA World Cup is being held in neighboring Russia, Mongolian mountaineers played football on the peak of Khukh Serkh Mountain Range at 4127 meters above sea level.
Mountaineers of 'Jargalant' mountaineering club of Khovd aimag and 'Horizon' hiking club made this friendly match on June 21.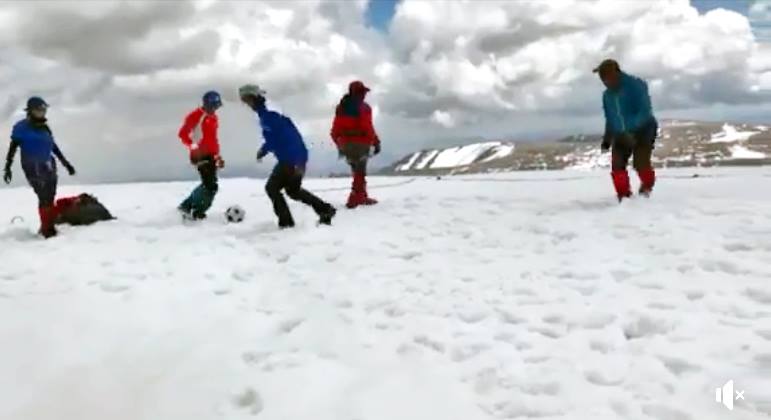 The joint hiking of Jargalant and Horizon hiking clubs was led by State Honored Athlete, International Master of Mountain Sport T.Gurragchaa.